People
The leadership team for the infrastructure for Port cities And Coastal Towns network is made up of academics and operational managers from six UK Universities. They bring a wealth of expertise, experience and creativity to this project.
William Powrie
Principal Investigator Civil Engineering and Transport​  University of Southampton 
William Powrie Professor of Geotechnical Engineering at the University of Southampton and Convenor of the UK Collaboratorium for Research on Infrastructure and Cities (UKCRIC). An experienced researcher at technical and infrastructure/city systems, he has led 9 large collaborative grants.
He is the author of the internationally-acclaimed textbook Soil Mechanics: Concepts and Applications, now in its third edition. A particular focus of his work is the application of soil mechanics principles to "difficult" soils and soil-like materials, including landfilled waste, strongly interlocked sands, and railway ballast. He works closely with industry. He has been involved in a variety of major civil engineering projects including the Conwy and Medway immersed tube tunnels, Jubilee Line stations at Canary Wharf and Canada Water and HS1; and he chairs HS2's Independent Geotechnical Expert Panel. He is well known for his founding contributions to Environmental and Transportation Geotechnics, in recognition of which he was elected Fellow of the Royal Academy of Engineering in 2009. He has been Convenor of the 15-university UK Collaboratorium for Research on Infrastructure and Cities (UKCRIC) since 2018, and leads the UK Rail Research and Innovation Network (UKRRIN) Infrastructure Centre of Excellence
Becky Lunn
Nature-based Engineering Solutions​  University of Strathclyde 
Head of the Centre for Ground Engineering and Energy Geosciences at the University of Strathclyde. Her research focus is low-carbon ground engineering technologies. She has led research grants totalling £9M including multi-partner consortia EP/G063699andEP/I036427.She advises Government on energy and is member of the RAEng NetZero Carbon Working Group3. As RAEng /BAM Nuttall Research Chair, Becky is upscaling microbially induced calcite precipitation (MICP) technology through field trials for infrastructure repair and coastal/riparian defence. MICP uses bacteria to precipitate minerals in situ to seal cracks in rock and concrete4;and cement soil grain contacts while maintaining porosity, turning sands into sandstone5.Other research uses natural fungi to strengthen soils and increase hydrophobicity, reducing the risk of slope failure. 
Leon Cruickshank​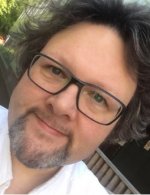 Imagination Lancaster  Lancaster University
Professor of Design and Creative Exchange and Director of Research for the cross-disciplinary design research lab Imagination Lancaster at Lancaster University. His research focuses on new approaches to ground-up engineering solutions to societal problems, and has been applied regionally, nationally and internationally through collaboration between academia, the public sector and communities. He has led research grants of total value£14.5M including Transforming Public Service Consultation by Design (AH/M001296). He currently leads the £13.2MBeyond Imagination project, funded by Research England, through which 30 PhD and ECR staff have been recruited to work on sustainability, city, urban, community, public sector and policy design. He has been Co-Ion research grants totalling>£15.7M, including Co-creating meaning post big data (EP/R033064), Future Places (EP/T022574) and the High Wire Digital Economy CDT (EP/G037582). 
Jasna Mariotti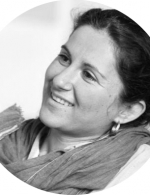 Architect and urban designer Queen's University, Belfast 
Senior Lecturer in Architecture at Queen's University Belfast (QUB), having previously been an architect and urban designer in WEST 8 Urban Design and Landscape Architecture, Rotterdam. At QUB, Jasna works at the interface of architecture, planning and engineering including sustainable construction materials, transport and energy harvesting technologies. At West 8, Jasna worked on master plans and public space design in coastal and waterfront areas, including the maritime city of Den Helder (NL), redesign of the waterfront of Playa de Palma (Spain), and the strategic framework for the development of Dublin Poolbeg.
Robert Nicholls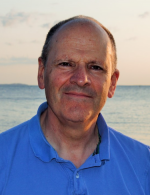 Tyndall Centre for Climate Change Research  University of East Anglia (UEA) 
 Professor of Climate Adaptation at the University of East Anglia (UEA) and Director of the Tyndall Centre for Climate Change Research. He has studied coastal problems and solutions world-wide for 30 years, focusing on how increases in sea-level caused by climate change result in coastal erosion and flooding, and how communities can adapt. A distinctive dimension of his work is assessing coastal zones as interacting systems, allowing policy-relevant examination and development of appropriate solutions. Robert is a co-developer of DIVA (Dynamic Interactive Vulnerability Assessment) and led an OECD global assessment of flood exposure in large port cities. He has published >250 peer-reviewed papers, 6books and 5IPCCassessment reports. He co-leads the World Climate Research Programme Sea-Level Rise Grand Challenge on coastal impact and adaptation assessments. He is a WoS Highly Cited Researcher (2019, 2020) and 149thon Reuters' global hot list of climate scientists. Since 2015 he has been PI on research grants totalling>£15M. 
Marie Harder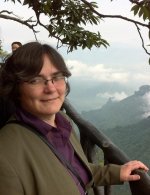 Engagement Facilitator Professor of Sustainable Waste Management  University of Brighton 
Professor of Sustainable Waste Management at the University of Brighton, has established a novel way to elicit and crystallize the in-situ shared values of groups, which provides a 'portrait' considered to be authentic by participants, but concise enough to communicate to outsiders what is important locally. This approach, WeValue, is being used to inform intervention design in the £20M UKRI GCRF Hub on Action Against Stunting, and in the UK, Botswana, Nigeria and China for work on soft legacies (AHRC funding)9, local adaptation planning10, social indicators for land remediation sustainability assessment 11, and climate change perceptions. Marie was PI for the €1M EU FP7 ESD indicators project and 3AHRC/EPSRC projects, and CoI on5 EPSRC projects. She was China National 1000Talents Professor at Fudan University 2011-6 and still has a team there. 
Rod Anderson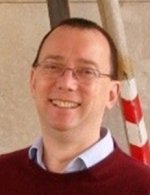 Research programme manager supporting rail research group at the University of Southampton and UKCRIC Research Fellow. Chartered Civil Engineer, previously a senior officer in local government; leading on transport policy, economics and delivery.
Jenny Knight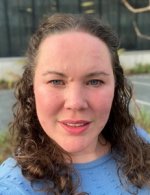 iPACT Network Manager University of Southampton
Jenny is the Centre for Doctoral Training Manager for the EPSRC-funded CDT in Sustainable Infrastructure Systems and UKCRIC supported CDT in Sustainable Infrastructure for Cities within Engineering and Physical Sciences at the University of Southampton. She is also the UKCRIC Skills Manager working to connect researchers in 15 UK Universities by the creation of the UKCRIC Doctoral Skills Network.