iPACT Connect Day – University of Strathclyde, Glasgow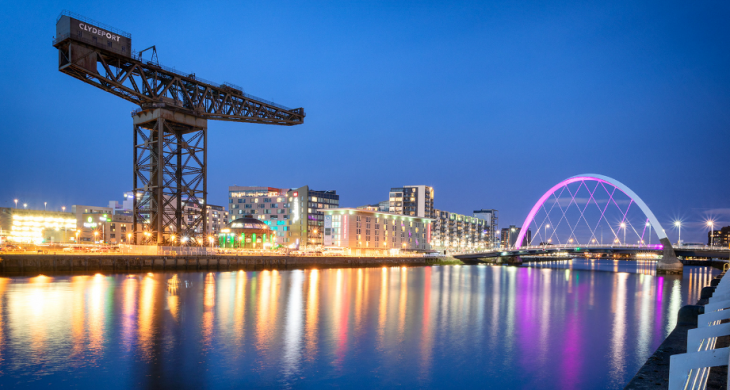 Come to the University of Strathclyde in Glasgow to hear about the progress of the iPACT Pilot projects, take part in discussions about future funding opportunities and a workshop on research impact with other network members. This is the first of three in-person Connect days for the iPACT network to be held across the UK in iPACT partner Universities.
The day will run from 9.30am to 3.30pm including refreshments and lunch at the Scottish Universities Insight Institute, Collins Building, Richmond Street, Glasgow.
In the morning sessions, each of the groups carrying out a Pilot Project will give us an update on their work so far. It is anticipated that this will comprise a major part of each presentation. However, each group is also asked to cover briefly (i) further work planned as part of the Pilot; (ii) thoughts on obtaining funding after the Pilot project; (iii) what they would like from the Network+ in terms of facilitating further stakeholder engagement; (iv) thoughts on dissemination of the outputs to stakeholders and the public, via the iPACT Network+.
It is anticipated that the afternoon workshops will take the form of separate discussions mainly within the Pilot Project groups, focusing mainly on (i) to (iii) above. A final plenary discussion bringing together thoughts on (iv) and common next steps at the end of afternoon.
This event is free for iPACT Network members but has limited spaces so booking is required. A hybrid option for the morning presentations is available – email ipact@soton.ac.uk for a link.
Places are limited so please apply to attend by 17th November using this form https://forms.office.com/e/SheKKkRN6X
Travel and accommodation grants available on request email ipact@soton.ac.uk
Venue Scottish Universities Insight Institute > Home (scottishinsight.ac.uk)
Agenda
09.30 Arrival: Registration & tea/coffee
09.55 Welcome and purpose of the day
10.00 – 11.15 Pilot project Presentation Session 1
MICP for repair – Dr Grainne El Mountassir
Connecting Coastal Concerns – Prof Paurav Shukla
Coastal Nature Lab – Dr Serena Pollastri
11.15 Break
11.30 -12.45 Pilot project Presentation Session 2
Pipeline or Hub? – Dr Stuart Dawley
Biological-physical interactions for managing Coastal Dynamics – Dr Grainne El Mountassir
Coastal Connections: systems and synergy – Dr Dawn-Marie Walker
12.45 Introduction to afternoon workshops
12.50 Lunch networking and initiate project discussion
13.30 Project discussion workshops
14.20 Report back
14.30 Plenary / group discussions on promotion of outputs
(Art/ outreach/ impact/ book/ special issue publication)
15.00 Wrap up & next steps 15.15-15.30 Tea/coffee & Close