iPACT at Evolving Cities Conference, Southampton
Network News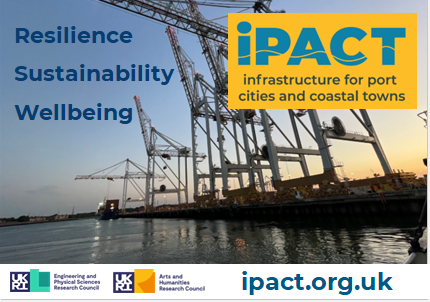 We are looking forward to presenting this network to the delegates of the Evolving Cities Conference at the University of Southampton on 12-14th September 2023. Professor William Powrie is a keynote speaker presenting on "Opportunities for coastal towns and cities" and you can come and chat with us at our information stand.
To register for this conference please visit Evolving Cities | Website for the International Conference on Evolving Cities
The aim of ICEC2023 is to present recent research and development related to cities and their evolution, debating the steps needed to propel cities towards healthier, low carbon pathways. ICEC 2023 aims to bring together leading academics, policy-makers, regional and non-governmental organisations and the private sector to debate the major role of cities and towns in tackling the climate crisis and accelerating the transition to net-zero carbon. 
Back to all