Ports in a Storm: Port-City Environmental Challenges and Solutions
Network News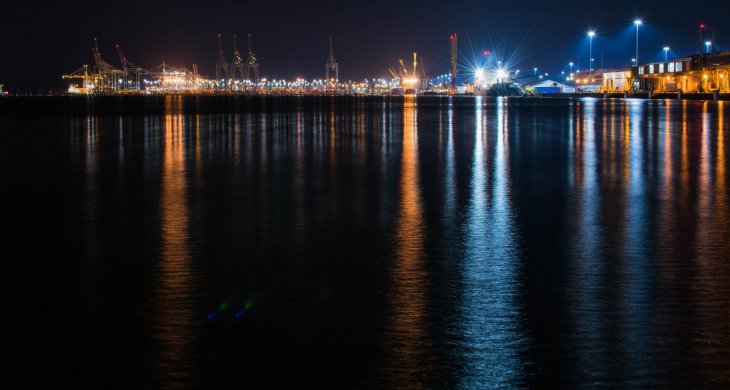 Research article by Toby Roberts, Ian Williams, John Preston, Nick Clarke, Melinda Odun & Stephanie O'Gorman
"Ports in a Storm: Port-City Environmental Challenges and Solutions" has been published in Sustainability as part of the Special Issue Green Shipping and Sustainable Maritime Transport and is available online: READ HERE
Open Access Article
Toby Roberts 1,*,
Ian Williams 1,
John Preston 2,
Nick Clarke 3,
Melinda Odum 3 and
1 Infrastructure Group, Faculty of Engineering and Physical Sciences, University of Southampton, Southampton SO14 3ZH, UK
2 Transportation Group, Faculty of Engineering and Physical Sciences, University of Southampton, Southampton SO14 3ZH, UK
3 Ramboll UK Ltd., Southampton SO15 2AQ, UK
4 Ramboll UK Ltd., Edinburgh EH2 3BU, UK
Sustainability 2023, 15(12), 9722; https://doi.org/10.3390/su15129722
Published: 18 June 2023
(This article belongs to the Special Issue Green Shipping and Sustainable Maritime Transport)
Abstract
The potential detrimental environmental impact of ports is vast, and port-cities bear the brunt of this. It is essential that future port-city development proceeds in such a way as to reduce the environmental impact that port activity creates for the city and local area. This global study of port authorities in 26 countries and city authorities in 13 countries investigated the current views on pollution, levels of adoption of mitigation measures, future plans, levels of interest in adoption and barriers to key measures for reducing a port's environmental impact. This reveals consensus on key areas between port and city authorities for the first time. Water pollution was found to be the number one environmental concern of port authorities globally. Air, noise and waste were also found to be important forms of pollution in ports, both from the perspective of port and city authorities and in terms of complaints received. Ports largely have facilities for recycling, although the majority have no set recycling plans, with 62% of ports having none in place. Targets should be encouraged, as well as circular economy approaches, if this is to be addressed. Renewable energy, electric port equipment, building efficiency improvements, electric port and harbour vessels and shore-to-ship power all have high levels of support from port and city authorities, although costs provide the largest barriers to implementation. Greater cooperation between port-city stakeholders is necessary to overcome the large financial barriers that appear to be preventing ports from pursuing the environmental improvements they are interested in.
Keywords:
port-cities; environmental pollution; traffic congestion; sustainable development
Back to all